FLOWER CHILDREN
Relive the Summer of Love
and HELP KIDS now!
If you enjoyed our SUMMER OF LOVE and
SIXTIES sites, you can relive some of those
special times, while contributing to Streetcats
Foundation and The National Childrens Coalition
to help at-risk kids. ALL proceeds go to a number
of projects to help children and youth. And any
of the following make great gifts for yourself or
a flower child of any age in your life.
MINI-30TH ANNIVERSARY SUMMER OF LOVE POSTER
8 X 101/2" - $6.00
LARGE 30th.ANNIVERSARY SUMMER OF LOVE POSTER
11 X 14" - $11.00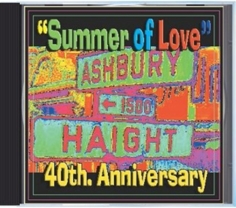 RARE, EXCLUSIVE Summer of Love 40th. Anniversary CD   $20.00 with great music and exclusive interviews with the Grateful Dead's Jerry Garcia, Jefferson Airplane's Marty Balin, Fillmore founder Bill Graham and more. To order CD just make 20.00 donation below

All donations should be payable to
Streetcats Foundation
1550 N.E. 137th. Avenue
Portland OR, 97230

and, if you're ordering , please include t-shirt size. Also include your phone number and $1.75 for postage to US and Canada, $3 overseas.
Allow 3-5 weeks for delivery in North America; 5-6 weeks for delivery in Europe or Asia.
And please remember, ALL of our net profits help at-risk kids!
The Sixties!
Entertainment Network News E-City
Tour San Francisco-SF Bay Interactive
Youth and Children Net
Coming Soon! The 1968 Web Site