San Francisco Bay
Resource Net
Brought to you by METRONEWS and SC FOUNDATION


and OUR new 24/7 Bay-Area based radio station
What you see is just a start. Be sure to bookmark us and check us regularly for added resources. Let us know what you would like to see and recommend new, related web sites. Please e-mail, if you'd like information you don't yet see here, want to advertise or need a web-page created for your Bay area business or non- profit group at very reasonable fees.
Be sure to also look at our Peninsula Net and East Bay Links web sites

---
Get your free East Bay Email Address!
---
---
More Free Designer Email Addresses!
---

LOCAL CITY & COUNTY GOVERNMENT
SAN FRANCISCO KIDS AND TEENS
MUSEUMS AND POINTS OF INTEREST
---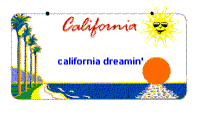 SAN FRANCISCO BAY RESOURCE NET

---
Additional Areas of Interest
East Bay Links | Peninsula Net | Sixties | Youth and Children Net | Empower Web | Entertainment Network News | SC Foundation Our NEW About San Francisco Bay
&copy 1995-2014 SC Metro Online / Don Fass
highpowergraphics.com