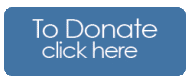 NATIONAL RATES
For additional information, please email us at ycn5@yahoo.com or call us at 510 316-7100 1-4pm Pacific Mon-Fri
National banner ad rates for Metro Interactive/SC Metro Web sites are based on a CPM model with sites ranging from $8 to $12 per thousand page views.
Per click banners are sometimes accepted. In all cases, however, per click campaigns are subject to a $250 minimum guarantee by advertiser.
All national advertiser campaigns must be paid on a monthly basis, within 30 days of each monthly run. New advertisers must Paypal us in advance.
Our advertisers have included Sprint, Excite, AT&T, McGraw-Hill Home Interactive, Infoseek, Disney Online, Atlanta Bank, Lands End, Bay Insider, Cox Interactive, Mind Food Media, Planet Direct, Verizon, and many others.
Our Web sites have been named "Best of the Net," "Top 5% of the Web," "Must See," "Best of the Year," or rated 4 or 5 star by Yahoo, Excite, Snap Online, Webcrawler, Lycos/Point, PC Computing, Net Guide, and Internet Underground.
Available sites, for individual or combination buys, include Youth and Children Net, BizDay, CitysCentral, Celebrate Radio, Teensurfer, Get2Music, Kid City, Entertainment Network News, High School Central, City Kids, Magnet Business & Funding, Kidsurfer, Teen City, Rock World, Cyber Week, SF Bay Interactive (SF Today), Backstage Access, Sixties, , City Spirit, City Women, CWEB Campus Central, ParentDex, Get-It, City Sports, , NY Central, LA Central, as well as our new Kids, Teens and College Student ad Web networks, Reaching Up Radio, One Heart for Kids, Cool Email and more..
Our Citys Central, City Kids, City Spirit, BizDay, and City Women Web sites are also available on a regional basis.
LOCAL RATES
Several kinds of advertising/sponsorship are available on the various sections of the award-winning SC METRONEWS ONLINE Web sitse. Rates listed are weekly, monthly, and by the year to give relative cost. All ads are available for a minimum of 4 months at a time; classifieds or 'text link' ads for a 6-month minimum; and bold listings, links, and full Web pages are available for a 12-month minimum. Rates are gross rates,
Banner ads and Web page rates are subject to a 50% increase after November 1, 2011. Sponsorship of $450.00 or less is payable in advance. Ad buys of over $450.00 may be paid 50% in advance, 50% after 2 weeks by arrangement.
All advertising/sponsorship net proceeds benefit Bay Area Streetcats Foundation for at-risk youth projects, One Heart for Kids and the National Children's Coalition.
A number of arrangements for text link ads are available. Text ads are generally sold for either a minimum 6 months or 1 year. Each ad is generally $130 for 6 months, $190 for 1 year. The more sites or pages your ad is on, the lower the cost for each subsequent ad after the first, down to $70 for 6 months, $95 for 1 year..
ADVERTISING OPTIONS
PER YEAR
PER MONTH
PER WEEK
BANNER ADS on our
Home Pages, Business,
or Kid's Pages
$380.00
$39.00
$10.75

BANNER ADS--2nd Page


15% discount


15% discount


15% discount

BANNER ADS on our
Community/Neighborhood
Pages (including a FREE
bold face page listing)
$275.00
$30.00
$10.50
BOLD LISTING only
or Text Link

$89.00


$12.50


$3.90

BOLD LISTING with
a logo

$139.00


$20.00


$6.00


BASIC WEB PAGE

$150.00
$18.00
Not Available
DELUXE WEB PAGE,
LISTING AND PUBLICITY

$225.00

$26.00
Not Available
BASIC WEB PAGE,
BANNER AD and
LISTING
$390.00
$46.00
Not Available
DELUXE WEB PAGE
plus BANNER plus
LISTING & DELUXE
PUBLICITY package
$425.00
$53.00
Not Available

For additional information, please email us at ycn5@yahoo.com or
call us at
510 316-7100 1-4pm Pacific Mon-Fri