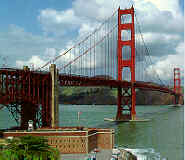 Welcome To
Virtual Marin and Sonoma
Brought to you by METRONEWS and SC FOUNDATION
Please check out our newest...
Streetcats One Heart for Kids
and OUR new 24/7 Bay-Area based radio station



We're just beginning VIRTUAL MARIN/SONOMA as part of SC Metro's SAN FRANCISCO RESOURCES. You'll find the most complete list of resources for the Bay area's two very special Northern counties--entertainment, scenic attractions, city and county government, non-profit groups, libraries, job-search, media, schools and colleges, sports and recreation and more.


Be sure to check out our SAN FRANCISCO BAY RESOURCES for all you need.



© 1995-2014 2023 SC Metro Online / Don Fass
highpowergraphics.com