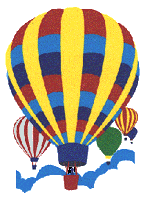 Empower Web
This is the beginning of a major Web site by and about non-profit organizations, researching and funding, how to write letters of intent and grant proposals, working with volunteers, various forms of direct mail and tele-fundraising efforts and publications, networking with other non-profits
and much more.





Empower Web is sponsored by Streetcats Foundation, Metronews Radio Networks and
National Children's Coalition.
While we add to this site, be sure to bookmark it , spread the word, make suggestions and if you need something else, . We'll be adding to and updating Empower Web frequently!
For our primers, we ask a tax-deductible donation of $15-$20 to STREETCATS FOUNDATION in support of its programs on and off the net and to cover xeroxing and postage costs. Mail it to EMPOWERWEB (specify what you want) at the address below.
We also have written primers available now on:
Grant Research

Proposal and letter of Intent writing

Ideas for tele-fundraising and other funding campaigns

Doing a radio public service campaign.

Getting your own affordable Web page and featuring a link to it on Empower Web.


You'll also find lots of useful information at these sites but don't forget to bookmark this page first.
---
Streetcats Foundation
---
Additional Areas of Interest
SF Bay Area Resources | SF Bay Kids | Entertainment Network News
Youth and Children Resource Net | SC Foundation