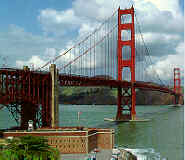 Welcome To
THE PENINSULA NET


Brought to you by METRONEWS and SC FOUNDATION

and OUR new 24/7 Bay-Area based radio station

This is your guide on the Internet's World Wide Web to all of the resources on the San Francisco Bay Area's Peninsula and its South Bay Areas, including San Mateo, Santa Clara County and San Jose. Here, you'll find sightseeing, city and county government, universities and schools, library access, non-profit and charitable resources, radio, TV and newpapers, transportation and travel information, nightlife and restaurants, getaways to nearby areas, high-tech Silicon Valley information and much more.
What you see is just a start. Be sure to bookmark us and check us regularly for added resources. Let us know what you would like to see and recommend new, related web sites. Please e-mail, or snail mail us if you'd like information you don't yet see here, want to advertise or need a Web-page created for your South Bay business or non-profit group at very reasonable fees.
Be sure to also look at our San Francisco Bay Area Resources and East Bay Links Web sites.
ENTER Peninsula/South Bay Net
© 1995-2014 2023 SC Metro Online / Don Fass
highpowergraphics.com